All terrain vehicles are great for those like going on off-road adventures. These vehicles, also known by the acronym ATV, are small enough that you have full control over where it goes but are large enough that you can easily carry one to three or more people with you. Though you might think that all vehicles are exactly the same, not every ATV that you come across is suitable for off-road trips. You can look for a few top things when picking out a vehicle to ensure that it can handle rougher conditions.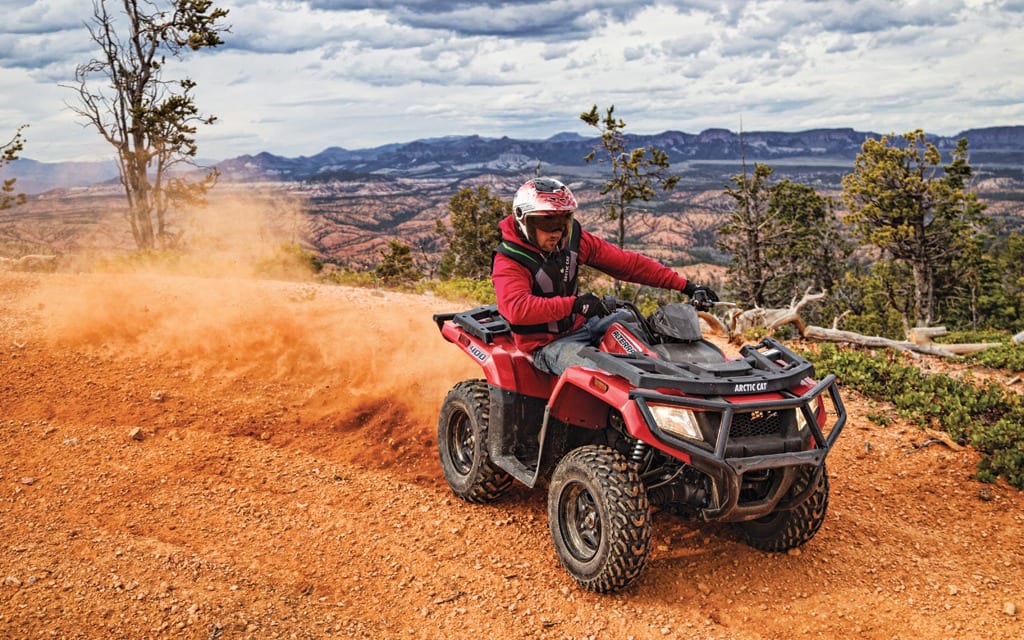 Rugged Tires
One feature that you should look for in an off-road ATV is the type of tires used on the vehicle. Some all terrain vehicles come with tires that are similar to those found on golf carts. These tires can handle city streets and paved roads with ease but do not hold up nearly as well on rural roads and dirt trails. If you want an ATV that can zip through the woods and across fields without catching on roots or becoming stuck in the mud, you need one with rugged tires.
Lift Kit
Unless you buy an ATV with a lift kit already installed, you risk finding yourself stuck when you run over debris. A super ATV lift kit is a type of system that essentially lifts the vehicle several inches or more off the ground. This raises the height of your undercarriage to reduce the risk of your vehicle becoming stuck on the trail. Debris can include tree branches and limbs knocked down by storms, tall grass and weeds growing in a field and even dead animals that you might come across. You can install a lift of your own, but it takes some time and money.
Built-In Wench
Depending on how you want to use your ATV and where you drive, you may want to look for one that comes with a built-in wench. Wenches are great for towing vehicles and helping others out of tight spots. You can use the cable on one end of the wench, wrap it around another vehicle and use your own ATV to pull out that vehicle. Wenches can also help you remove tree branches and other debris in the middle of your math and pull dead trees of of your yard.
Lights
The only people who think they don't need lights on an ATV are those who never tried driving one at night before. Many vehicles come with small headlights that are just large enough to illuminate the direct path in front of you. You should look for models with a light bar on the top or vehicles with enough space for a light bar. These extra lights help you see the path more clearly and keep track of where you go. The more lights that you have available to you, the better you can see when driving through the woods in the middle of the day and riding around on cloudy and overcast days.
If you spend a lot of time outdoors and on off-road adventures, you should really invest in your own ATV. When shopping for an all terrain vehicle suitable for those adventures, you'll want to look for ones with a life, lights, rugged tires and a built-in wench.